Peter Scott is an obstetrician at Canberra Hospital who has been travelling to NTT with the Flinders Overseas Health Group a couple of times a year since November 2018. 
Since 2014, his wife Ann Maree Parker, who is a midwife at Canberra Hospital, has been accompanying him. They teach emergency obstetric and neonatal management skills to midwives at Muder Ignacia Hospital, and also in Nagakeo on the neighbouring island of Flores.
This involvement with the RVM sisters and the local midwives has been a life-changing experience for us. The rewards for any effort on our part have been profound. The spirit of gratitude and enthusiasm for the teaching is something we don't really experience at home in Australia. The training we offer is simple and practical, and very inexpensive, but in this low-resource setting the "hands-on" skills learned are literally life-saving for women and babies. Our work takes advantage of the greatest resource they DO have, and that is the intelligent,enthusiastic and capable midwives who we have the privilege to work with. In addition, we have now introduced a number of our Australian obstetric and midwifery colleagues to this environment, and all of them have been deeply affected by the experience . This is a genuine "win-win" situation, and benefits all concerned.
We hope to see the scope of the teaching widen as the hospital grows – SoE's location in the centre of West Timor would facilitate broader regional involvement in teaching and collaborative activities, and at the other end there are many skilled clinicians and trainers in Australia who are keen to contribute.
Dr Peter Scott And Ann Maree Parker​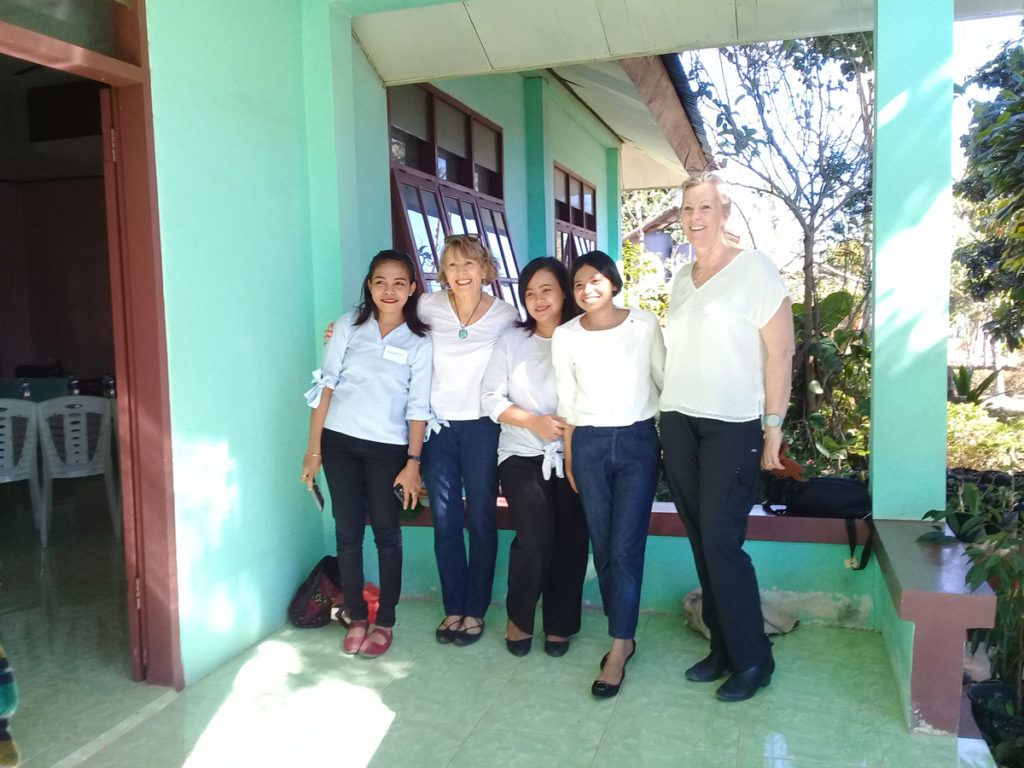 IBU Ann Maree and the Midwives
Usg International Seminar Collaboration Between Yohanes Hospital And Fohg​
Fohg Team And Soe High School Students